Iain Heggie
Iain co-founded NewLine in 2001 with a former colleague from JP Morgan Chase. Prior to that, he had over 20 years of experience working for clients in the financial institutions, insurance, and corporate sectors at JP Morgan and predecessor banks. Over his career at JP Morgan Chase, in addition to managing teams providing financial, strategic, corporate and operational advice to international banks and insurance companies, he has structured or managed MBS, ABS, receivables finance, project finance, syndicated loans, mortgage and asset-backed conduit and structured lending programs in over 20 international and emerging markets. Iain has lived and worked in New York, Geneva and London, and is currently based in the UK.
Liz Case
Liz Case joined NewLine in 2011, bringing over 20 years' experience working in urban development, access to finance, public private partnerships, slum upgrading and delivery of basic services in the developing world. She works on development finance and microfinance, public-private partnerships and capital markets investment in low income housing and infrastructure. She has supported institutions and projects offering or seeking affordable finance to transition from grant funding to improved self-sufficiency and ultimately to the point where they can access capital markets finance and expand their business and social impact. She has experience in project due diligence, product development, business analysis, market analysis, sales, credit and risk management relating to housing and infrastructure finance for the poor and informally employed. She has lived for over 15 years in Africa and Asia and is now based near Geneva, Switzerland.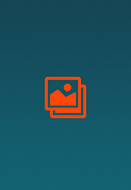 Professor Babar Mumtaz
Professor Babar Mumtaz is an architect, economist and housing expert and joined the NewLine team in 2013. He was the HEC Professor at the National College of Arts, Lahore and the Director of the Development Planning Unit (DPU) of University College London and the University of London Reader in Housing, and has been advising International Agencies, National and Local Governments for over 40 years on housing and urban development issues.  He has advised on the development of Housing Policy in many emerging economies.    He is currently based in the UK.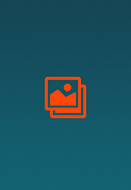 Paul Tirella
Paul Tirella, Chief Financial Officer and Senior Transactor. Paul is a seasoned Banker with 20 years' experience managing institutional client relationships and structuring transactions for those clients at JP Morgan, Lehman Brothers and Washington Mutual.